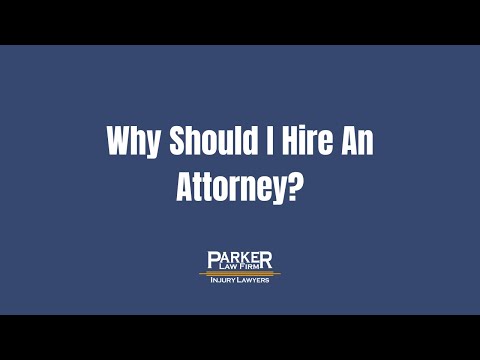 Transcript
I recently got a call from a young man, whose wife had been involved in a very serious accident and was in intensive care in the hospital, and he had lots of questions but he wasn't sure if he should hire an attorney yet or not. Many people have that same question, want to know the answer?
This young man's wife was in the hospital laying in intensive care and he was getting some calls from insurance companies; his own insurance company and he was confused as to what to do. And his main question to me was, when should I hire a personal injury attorney to help us? The answer to that question is quite simple, sooner rather than later. Because what you're going to have happen is the insurance company is going to be reaching out to you almost immediately, and they want a statement or talk to you. Not in order to try to help but try to defeat or minimize the claim.
Likewise, there may be an investigation that needs to be done. There's evidence may be destroyed. Where's the car going? What does the police report say? Are they accurate? Do we need to get an accident reconstructionist on the scene? The sooner you hire a lawyer, the sooner those things can start to happen to preserve your claim.
I hope this has been some help. I'm Brad Parker, the attorney you want but hope you never need, and until next time, this has been another edition of Bar Talk.
CATEGORY: General