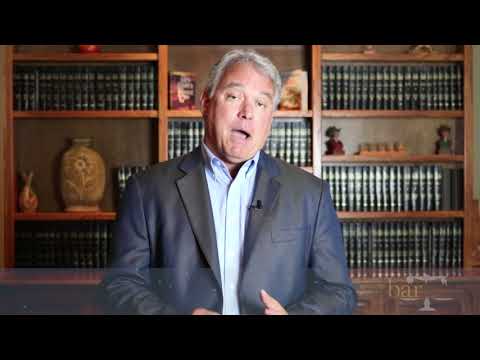 There are literally thousands of car wrecks across Texas each and every day. Hundreds if not most of them are fortunately relatively minor impact or fender benders. That's because cars are just better equipped these days – better built and there are a lot more safety features on the cars.
But so you've been involved in an accident you don't know whether or not you need to hire a lawyer to help you through the insurance maze.
Hi, I'm Brad Parker. The attorney you want but hope you never need. And this is another edition of Bar Talk. Give me about 90 seconds and I'll run through some things that will help you decide whether or not you might want to hire a lawyer or navigate it without a lawyer.
Whether to Hire a Lawyer Or Not
So, you've been involved in a minor accident and you don't know whether to hire a lawyer or not. Frankly, most of the time those kinds of accidents you might actually net more money in your pocket if you don't hire a lawyer than if you do. The lawyer may be able to get you more money but after they take their fee there may be less for you to recover.
But, the bottom line is you want to look at the accident itself and determine whether or not you even need a lawyer.
Questions To Determine If You Need a Lawyer
Were you hurt in the accident?
Was it more than just a minor sprain or strain?
Is there minor impact of the car or was there a major impact to the car?
Are you going to have to have future medical care and if so how much?
Are there broken bones, significant bleeding, surgery or even death involved?
What about the length of time that you were off work?
Was it more than just a few days?
Those are the issues you want to take a look at and make a determination if really the injuries are minor you haven't missed much work, you're just not going to seek any more treatment, it was mainly a sprain or strain and the impact is relatively minor, you probably don't need an attorney. In fact, I've written a book called How You Can Settle It Yourself and if you want a free copy just go online and download it.
I hope this has been some help to you.  If you do need a Bedford, TX personal injury attorney or you do have some questions feel free to give us a call be happy to visit with you. I'm Brad Parker – the attorney you want but hope you never need and this has been another edition of Bar Talk.  Until next time.  For more information about the legal process and your rights download our free book. If you live in one of these cities, Bedford, Colleyville, Euless, Arlington, Grapevine, or Richland Hills, and would like to speak with someone from our office call us today.
CATEGORY: General