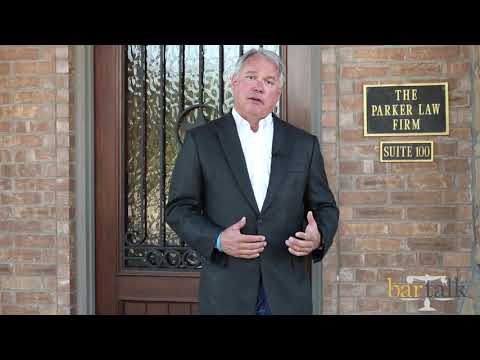 Brad Parker Discusses Statewide Texting While Driving Ban that will be Effective September 1, 2017.
Transcript
Is it against the law to text and drive in Texas? Hi, I'm Brad Parker the attorney you want but hope you never need. This is another edition of BarTalk, come on in and give me 90 seconds and I'll tell you the answer.
In Texas, it is against the law in various municipalities and cities to text and drive. The problem is you never know which city has those laws which doesn't. It's always been against the law for the last several years to text in any school zone, that's statewide. Yesterday Governor Abbott signed into some legislation that now makes it uniform across the state of Texas to text and drive.
The new bill will prohibit texting and driving as of September 1 of this year, you're still allowed to use a hand-free set for your telephone as well as look at your GPS and your music apps. While the bill probably doesn't go far enough, it's a great start this legislation has been pending and every session has been trying to get through for about the last decade.
This is a great start but keep in mind as of September 1 texting and driving will now be illegal across the state. I'm Brad Parker, the attorney you want but hope you never need. For more information about the legal process and your rights, download our free book.
CATEGORY: General